Description
The power of print is undeniable. It has a trustworthiness, longevity, and ability to influence decision makers that digital can't reproduce. It's not that print replaces digital, but rather enhances it. Print should be part of every comprehensive marketing campaign. When you invest in print, you have content that lasts forever and can be repurposed over and over again, whether in a mailer, newsletter, email campaign, etc.  
The key to getting the most out of print is knowing your brand's archetype. There are 15 archetypes, or emotions, that sell every product and service. Identifying your brand's archetype is critical to developing specific, targeted messages to reach your audience and the emotions they use to purchase. For example, a  business with the Innovation archetype needs to use different messaging than a business with the Authority archetype. 
Edge Magazine uses its brand archetype to attract the right businesses to the magazine. In turn, it  helps those businesses understand their brand archetype to ensure that the right emotional messages are being used across their print ad, in their editorial, and on social media. When you have the correct messaging and combine it with the power of print, then you have a winning formula!   
Speakers: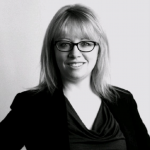 Carole Sprunk, Owner/Publisher, Edge Publishing
Carole Sprunk is the publisher and owner of Edge Magazine. Since 2012, Carole has been involved in the newspaper and printing industries. Starting a Newspapers In Education program, having a passion for printing and love for Omaha led to purchasing Edge Magazine.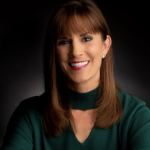 Kathy Rygg, Executive Editor, Edge Publishing
Kathy Rygg, an Omaha native and graduate of Iowa State University with a degree in Journalism, is a writer, editor, and children's book author with a background in corporate marketing and public relations. She is the Vice Chair of the Board of Directors for the Elkhorn Athletic Association,  a committee member for the Nebraska/Iowa Chapter of the Crohn's & Colitis Foundation annual Night of Champions event, and the parent coordinator for the My IBD Family committee at Children's Hospital & Medical Center. She has been with Edge Publishing for seven years and fell in love with Edge when she first saw a print copy eight years ago. 
COVID-19 UPDATE:
AMA Omaha takes the health & safety of attendees and COVID-19 precautions extremely seriously. At this time, AMA Omaha meetings are following any/all state and county COVID-19 guidelines for meetings and events in Douglas County and is deferring to current CDC guidelines for mask usage and wearing. If you have questions or concerns about attending this event please reach out to Sarah Morris at sarah.morris@coxmedia.com.
By clicking BOOK NOW above, you are acknowledging that an inherent risk of exposure to viruses, and other hazards that may cause injury or sickness, exists in any public space where people are present. By attending AMA Omaha's Power Hour, you knowingly and voluntarily assume all risks to exposure to viruses and agree not to sue the Event Sponsors, AMA Omaha, Spezia, nor any of their affiliates, directors, officers, employees, agents, contractors, or volunteers nor attempt to hold any of them liable for any illness or injury.
If for any reason we cannot meet in person, the event will move to Zoom (or canceled) and refunds will be issued.